NO.900 Shines at the International Pizza Challenge in Las Vegas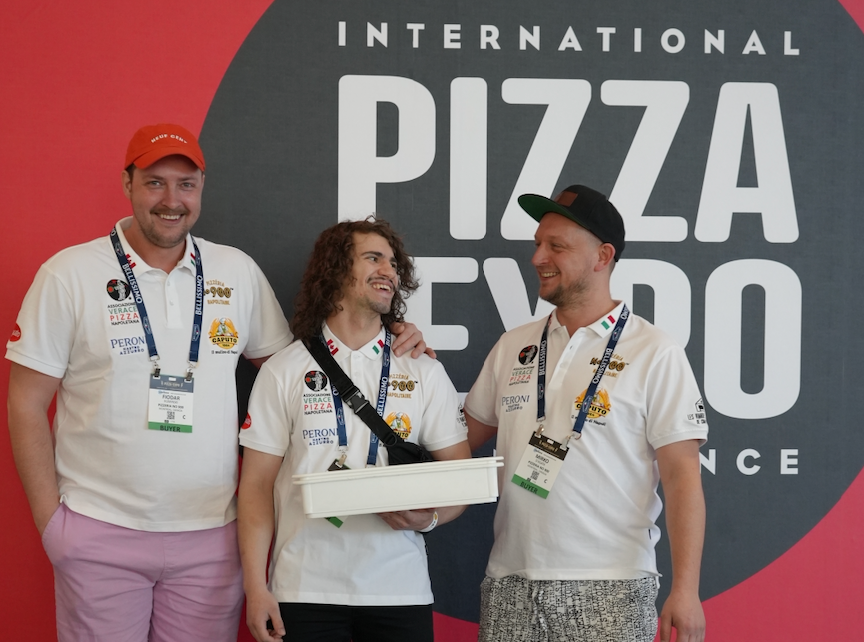 In March 2023, the NO.900 team embarked on an exciting adventure at the International Pizza Challenge in Las Vegas. We are happy to share our amazing experience with you!
Our team didn't just come to participate; we shone in the competition, demonstrating our expertise in four distinct categories:
Neapolitan STG: Under the guidance of our Executive Chef, Mirko D'Agata, NO.900 has proudly represented the authenticity of the art of Neapolitan pizza.
Non-Traditional Pizza: Fiodar Huminski, our head of research and development, demonstrated his innovation and creativity, scoring a resounding victory.
Traditional Pizza: Josh Della Cioppa, a talented pizza chef at NO.900 Vaudreuil, demonstrated his mastery of classic pizza-making techniques.
Tandem: The dynamic duo of Fiodar and Mirko teamed up to deliver a pizza performance that left everyone in awe.
We are extremely proud to announce that Fiodar Huminski took first place in the International Division of the Non-Traditional category, a testament to his culinary excellence and ingenuity.
Participating in the International Pizza Challenge has been a tradition for NO.900 since our inception, and this year's event is no exception. It's a fantastic opportunity for us to reconnect with the global pizza community and share our passion for this beloved delicacy.
We would like to express our gratitude to our talented chefs, their dedication, and the entire NO.900 team for making this achievement possible. And to our loyal customers, thank you for your continued support - we couldn't have done it without you!
Stay tuned for more exciting updates as we continue to bring the world of pizza to your plate, one delicious slice at a time.
---